Zakharova called the message about the "request not to attack Ukraine" an operation of the US intelligence services Earlier, Bloomberg, citing an unnamed diplomat in Beijing, reported that the Chinese leader addressed the Russian president with a corresponding request because of a desire to strengthen his authority on the eve of a possible third term and the Olympics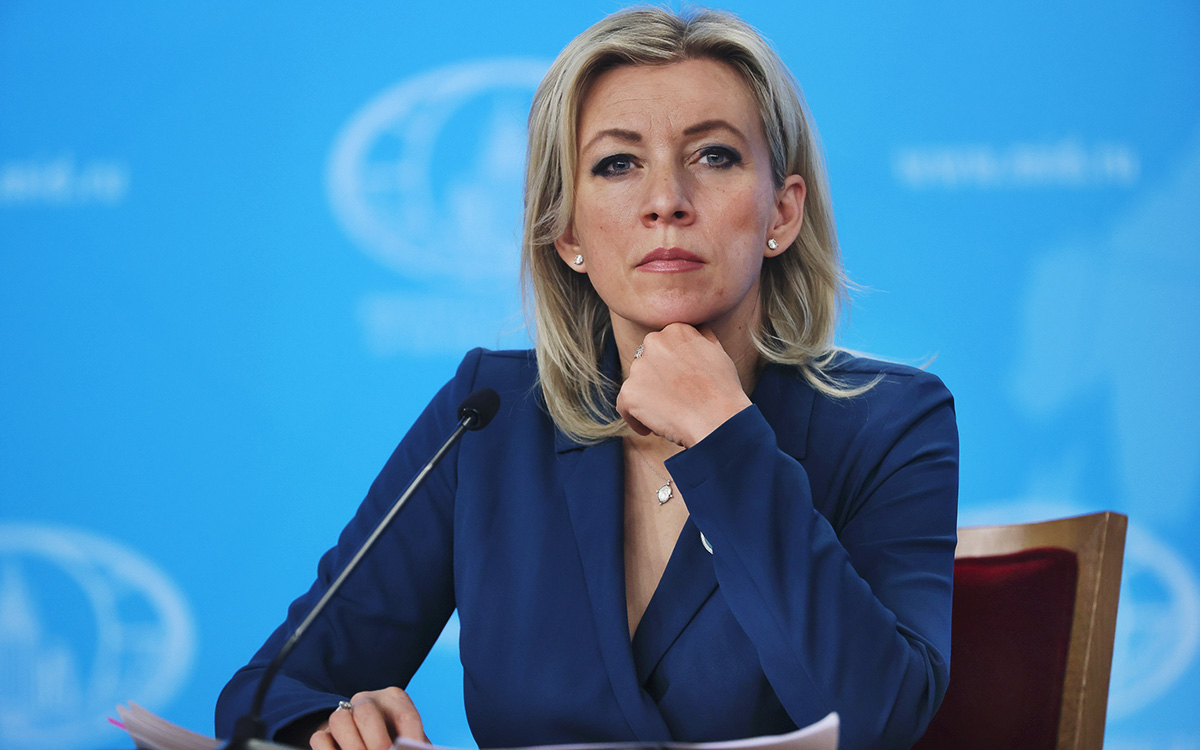 Maria Zakharova
Bloomberg information from a Chinese diplomat who reported on Chinese President Xi Jinping's possible request to Russian President Vladimir Putin to "not invade" to Ukraine during the Beijing Olympics is an "information operation". This was stated by the official representative of the Russian Foreign Ministry Maria Zakharova in her Telegram channel.
"This is no longer a fake, this is an informational special operation of the relevant American services through Bloomberg," — she wrote.
According to her, the American media cannot wait until Russia "attacks", but this does not happen. "And it seems, according to their logic, a wonderful moment— The Olympics in China, which the American media, at the suggestion of Washington, have been slinging mud at for several months,— Zakharova explained.
In addition, she compared the current publication with the stories of the American media from July 2008, when the conflict broke out in Georgia. The representative of the Ministry of Foreign Affairs pointed out that a year after the conflict, the international commission to investigate the circumstances of the war, led by the former UN representative in Georgia, Heidi Tagliavini, decided that it was Georgia that started the war. "So we are waiting for provocations from the United States and the Kiev regime led by them— both informational and military,— Zakharova concluded.
According to Bloomberg from a Chinese diplomat, Xi Jinping could have asked Putin to "not invade" to Ukraine during the Olympic Games because of the desire to strengthen its authority on the eve of a possible third term, and the crisis in Europe— "the last thing he needs." According to the agency, it was in connection with this that the Chinese Foreign Ministry reminded on January 14 that all countries are obliged to comply with the UN resolution on the Olympic Truce, which is valid seven days before the start of the Games and seven days after the end of the Paralympic Games. In 2022, this is the time period from January 28 to March 20.
Since last autumn, the United States has been warning allies about the preparation of a "Russian invasion"; to Ukraine and on the concentration of the military on the border. Russia has repeatedly stated that there are no plans for an "invasion" the country does not, and the movement of troops across Russian territory is exclusively an internal matter of the state.
The Winter Olympic Games in Beijing will be held from February 4 to 20, the Paralympic— from 4 to 13 March. Putin confirmed his intention to go to the Games on December 15 as part of online negotiations with Xi Jinping. "Dear friend, distinguished President Xi Jinping, I hope that next February we will finally be able to meet in person in Beijing." the president spoke. In turn, Xi Jinping said that he was looking forward to the visit of the Russian President and his participation in the opening ceremony of the Olympics.
Subscribe to FB RBC Get news faster than anyone else