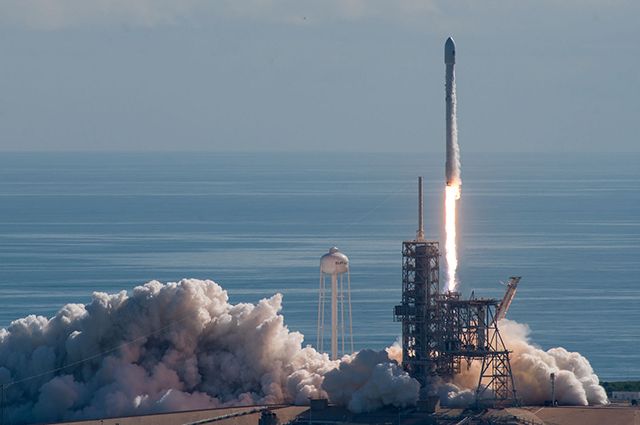 SpaceX launched a Falcon 9 launch vehicle with a batch of 49 Starlink satellites, the American company says on Twitter.
The launch from the Cape Canaveral cosmodrome (Florida) took place at 05:00: 03 GMT January 19.
The first stage of the Falcon 9 has previously been used for nine launches. Employees of the company intend to return it to Earth again. It is planned that the stage will automatically descend to a floating platform in the Atlantic Ocean.
The launch was scheduled for January 18, but was postponed due to adverse weather conditions.
The Starlink network is intended to provide the inhabitants of the Earth with broadband Internet access. In total, the American company is going to deploy 11 thousand satellites in orbit. The total cost of this project is estimated at ten billion dollars.