Earlier, the head of the German Navy said that Crimea would never return to Ukraine. In turn, The Wall Street Journal reported that Germany did not allow Estonia to supply weapons to Ukraine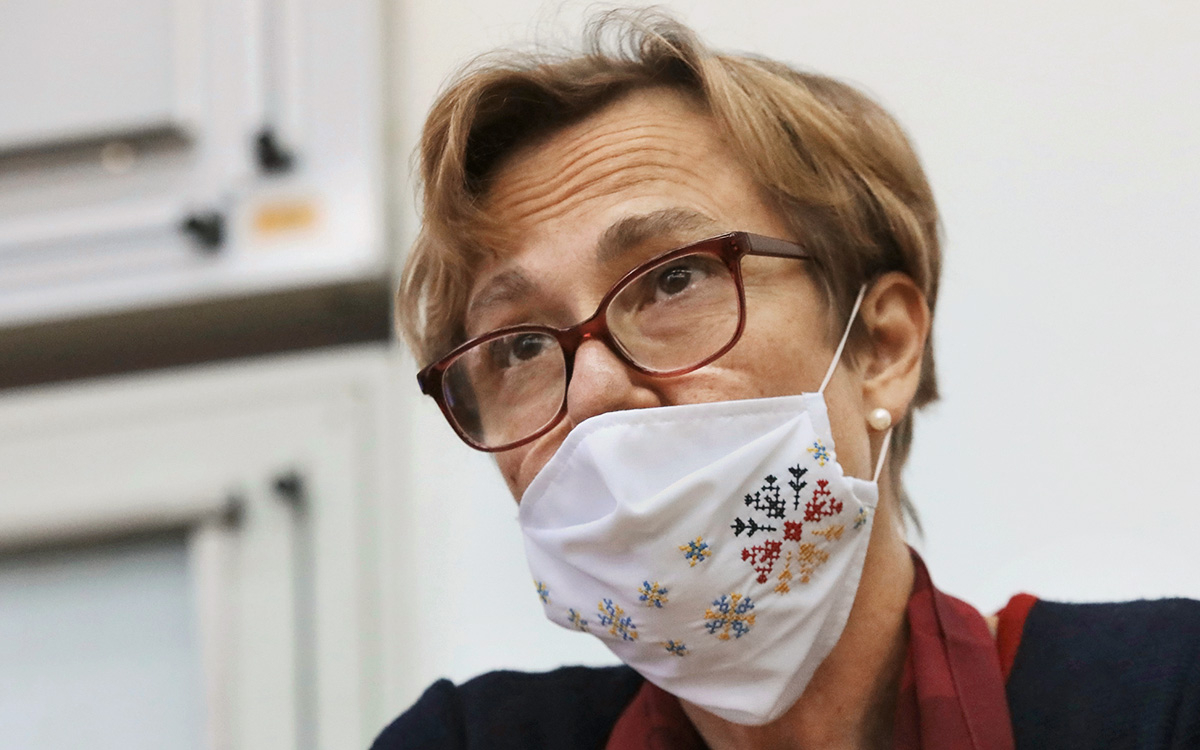 Anka Feldhusen
German Ambassador to Ukraine Anka Feldhusen was summoned to the country's Foreign Ministry because of the words of the vice- Admiral of the Navy about Crimea, as well as because of the refusal to supply defense weapons to Kiev, the press service of the diplomatic department reported.
"The Ambassador of the Federal Republic of Germany in Ukraine, Anka Feldhusen, was summoned to the Ministry of Foreign Affairs of Ukraine. <…> Deep disappointment was also expressed at the position of the German government on the failure to provide defense weapons to Ukraine,— said in the statement.
The press service added that it is important for Kiev that its partners maintain firmness and solidarity while containing "Russia's destructive intentions." The ministry hopes that Germany will take a "more proactive stance" on the issue of strengthening the defense capability of Ukraine "in the face of the threat of a large-scale Russian invasion, the use of other effective means of deterrence to ensure security in Europe," the report said.
Earlier, the head of the German Naval Forces, Vice Admiral Kai-Achim Schönbach, expressed the opinion that Crimea would never return to Ukraine. In response, the Ukrainian Foreign Ministry demanded that these words be refuted and stated that they undermine the sovereignty and territorial integrity of the state, as well as "efforts to de-escalate the security situation in Europe."
Earlier The Wall Street Journal, citing Estonian and German officials, wrote that the German authorities had banned Estonia from exporting its weapons and artillery to Ukraine.
After that, Ukrainian Foreign Minister Dmitry Kuleba expressed disappointment over the decision of the Federal Republic of Germany not to supply weapons to Kiev. He thanked Berlin for the support and diplomatic efforts to resolve the Ukrainian crisis, which the country has been making since 2014, but stressed that Germany's current statements are "contrary" to them.
Kuleba added that the statements of the German authorities about the ban on the transfer of weapons to Ukraine and the impossibility of returning the Crimea "does not correspond to the level" German-Ukrainian relations and the current security situation. Here he also referred "fluctuations" on the issue of disconnecting Russia from the interbank system for transmitting information about payments SWIFT.
Subscribe to VK RBC Get news faster than anyone else