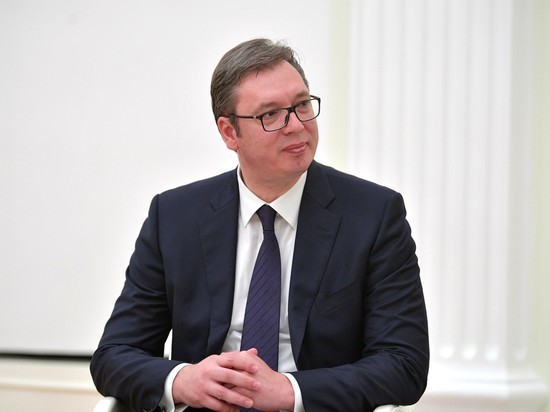 Photo: Global Look Press
The time for putting pressure on free and independent states is over. This statement was made by Serbian President Aleksandar Vučić before the European Union-Western Balkans summit, which was held in Brussels
The main topics announced during the event were the progress of integration into the European Union and challenges due to the special military operation of the Russian Federation in Ukraine. Journalists asked the Serbian leader if he was afraid of pressure from the European Union due to the fact that Serbia did not support anti-Russian sanctions.
"Gone are the days when someone could blackmail or coerce free and independent states. We came here to friends, we believe in the European future of Serbia and the region, but together with our friends from the region we will fight for this European future, respecting ourselves and believing in joint forces," Vučić said.
In addition , the President of Serbia noted that stating that the country is very small, and someone is very big, "this is talk for small children."
Recall that during the UN General Assembly voting on the special operation in Ukraine, Serbia voted against, saying it supports the territorial integrity of Ukraine.